Patronages and other events
The events listed below represent initiatives related to the world of mass spectrometry to which IMaSS has granted the patronage or that it wants to promote.
__________________________________________________________

NanoInnovation Conference 2022
September 19th-23rd, 2022, Rome
NanoInnovation 2022 will focus in cross-cutting way on different topics, not necessarily related to micro-and nanotechnologies. The impact of technologies and innovations broadly speaking on science and production will revolutionise many sectors such as security, food safety and environmental technology. NanoInnovation 2022 will place special emphasis on different fields and topics: from nanomaterials and nano-devices to nano-biotechnology, from health and environmental/energy safety to ethics and 3D manufacturing.
Link to the conference website:

__________________________________________________________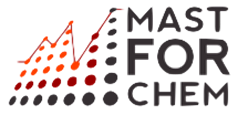 2nd level Master in Forensic Chemical and Chemical-Toxicological Analysis
University of Bologna
The Master offers a training course that aims to provide students with a solid preparation in the analytical-toxicological field, enabling them to:
- carry out highly specialized forensic analyzes in the pharmacotoxicological, food and environmental fields, in compliance with legal requirements;
- drafting, presenting and discussing a forensic expert opinion or consultancy in the competent offices;
- correctly address the issues relating to intellectual property in the specific field.
The professional profile of reference is that of the forensic expert, the consultant and the auxiliary of the Judicial Police in the field of chemical-toxicological analysis.
Director: Prof. Laura Mercolini, Department of Pharmacy and Biotechnology
__________________________________________

3rd Iberoamerican Conference on Mass Spectrometry
December 10th-15th, 2022, Rio de Janeiro, Brasil

A major international conference that brings together all the researchers in the MS field of our continents. Mass spectrometry societies belonging to different countries have decided to sponsor and support this event: Argentina, Chile, Uruguay, Mexico, USA, Canada, Portugal, Spain, Italy and Russia.

Downoad the event flyer:


Visit the website: LINK
__________________________________________
Farewell symposium of Prof.Dr. Rainer Bischoff
July 1st, 2022, Groningen, Netherlands

The symposium is being organized to honor the outstanding career of Professor Rainer Bischoff, who will retire later this year. Rainer was a great researcher and prominent figure in mass spectrometry, with particular reference to proteomics. He was also Editor-in-Chief of the Journal of Chromatography B, and was the person who expanded and developed Andries Bruins' lab.

For all the information: LINK
__________________________________________