You are here
1st IMaSS NetWork
1st IMaSS NetWork
Our first conference!

26-27 May 2014   ROMA - Teatro Centrale Carlsberg
Via Celsa 6, ZIP 00186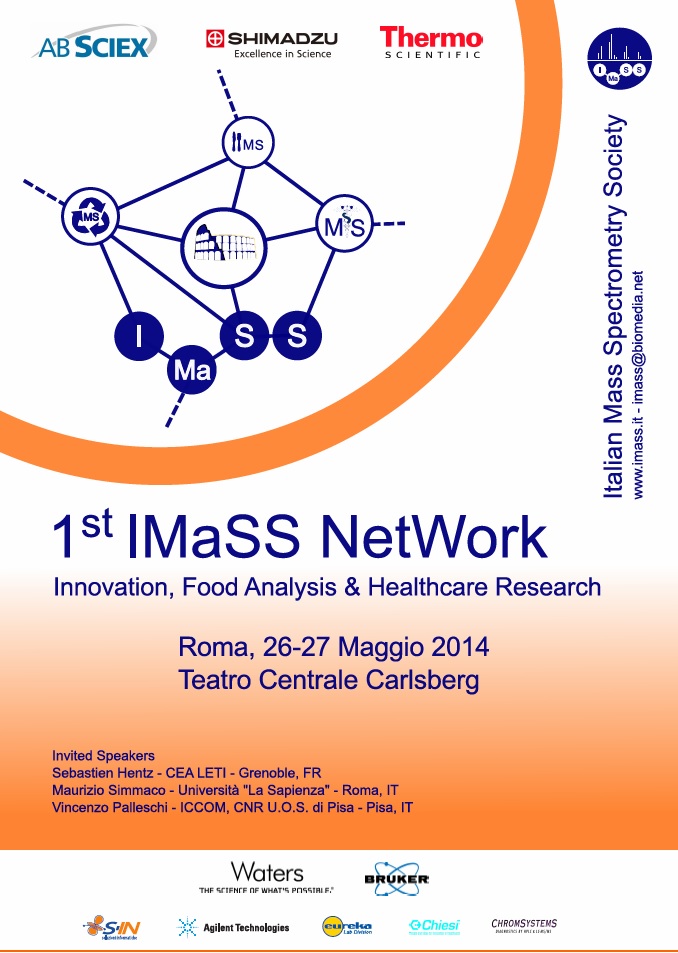 Visit the location website:
link
Download the book of abstract of the congress:

Become a member of IMaSS to get access to our Reserved Area, where it will be posted new job's opportunity and much more!
We remind all members to renew their membership to IMASS for the year 2020: Clik here!
Problems with our website or with login?
Please contact: info

imass.it