You are here
1st Data Analysis School
IMaSS is proud to present:
1st IMaSS Data Analysis School
Turin (Italy), July 21st-22nd, 2016
University of Turin, Department of Molecular Biotechnology and Health Science,
Via Nizza 52, Turin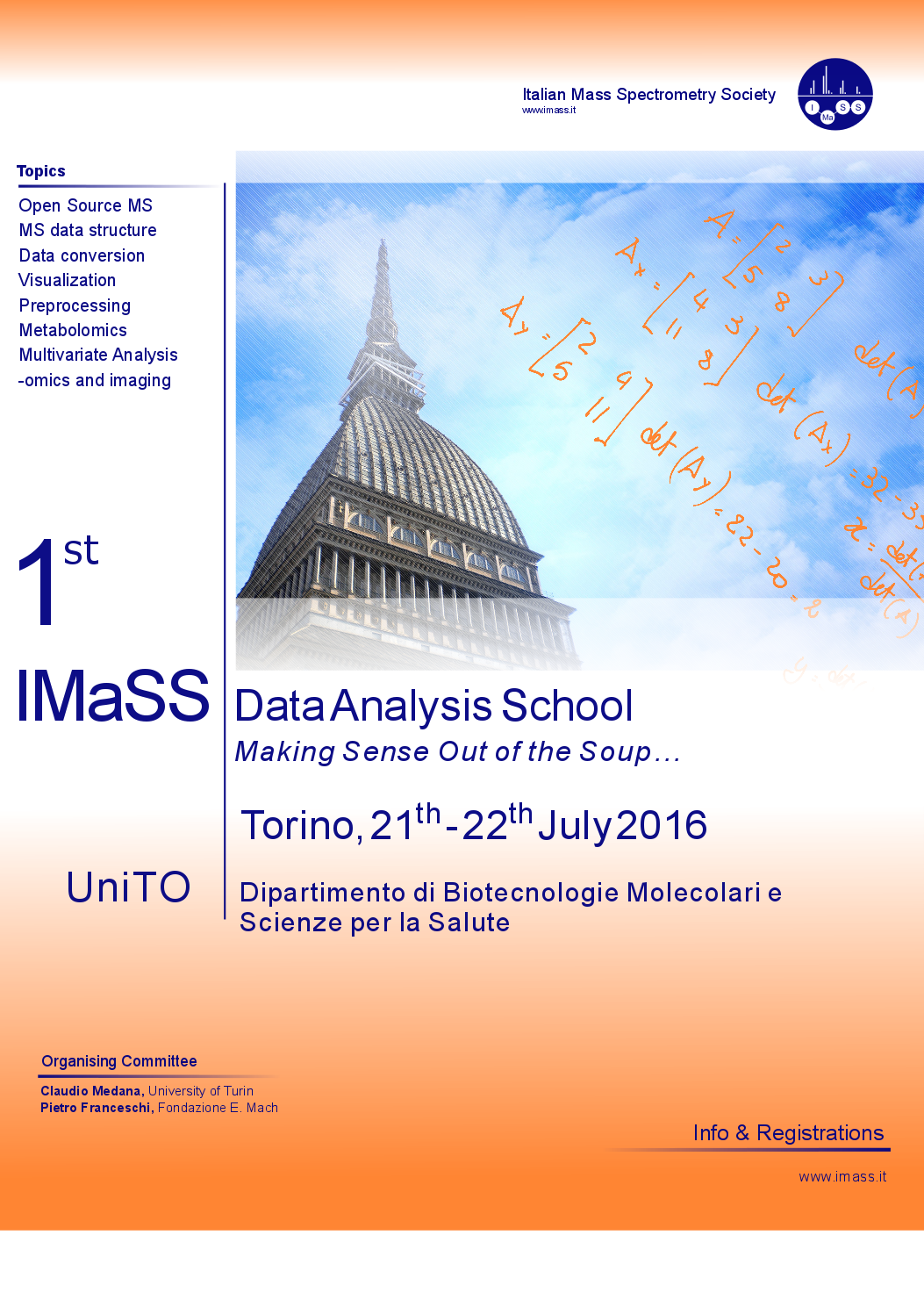 Learning objectives

Familiarization with data structure of mass spectrometry experiments applied to proteomics, metabolomics and imaging-MS.

Introduce and discuss the data-processing workflow for untargeted metabolomic experiments with mass spectrometry techniques.

Introduce and discuss the annotation workflow for classic proteomic experiments.

Comparisons between different strategies for data visualization, multivariate analysis and networking analysis.
Target of the school
Doctorate students, technical staff and researchers in the field of mass spectrometry applied to metabolomics and proteomics
Organizing Commettee
Prof. Claudio Medana, University of Turin
Dott. Pietro Franceschi, Edmund Mach Institute
Become a member of IMaSS to get access to our Reserved Area, where it will be posted minutes of members assembly and much more!
We remind all members to renew their membership to IMASS for the year 2023: Click here!
Problems with our website or with login?
Please contact: info

imass.it