You are here
NMR&MS in Metabolomics
IMaSS is pleased to invite You at the workshop:


NMR&MS in Metabolomics
University of Padua, February 3rd, 2017
Department of Chemical Sciences, Street F. Marzolo 1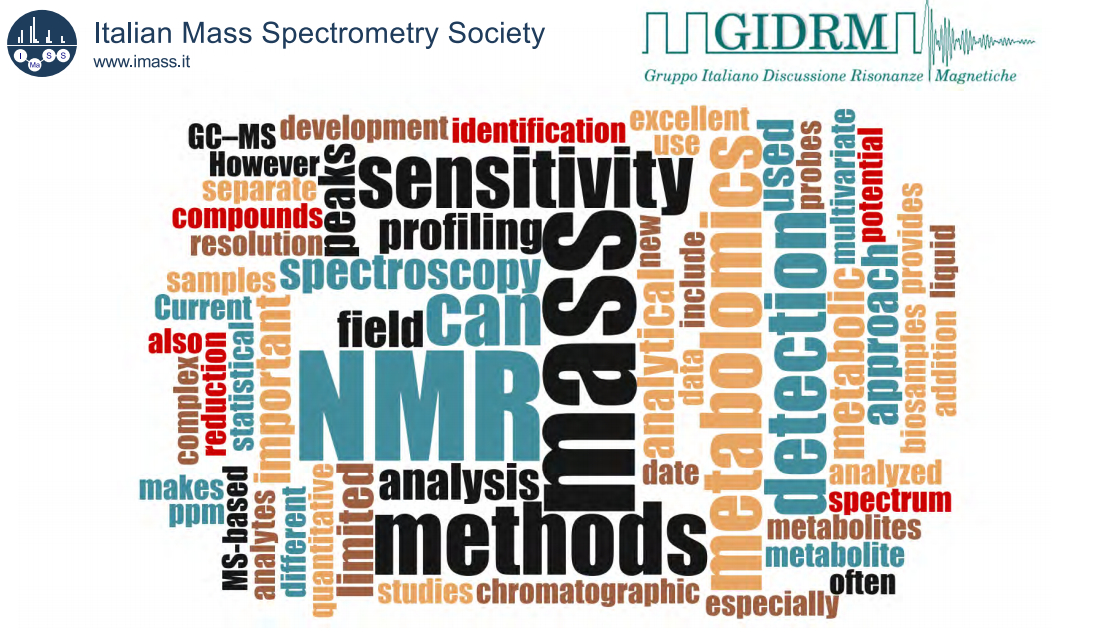 On February 3rd 2017 will be held at the Department of Chemical Sciences of University of Padua a workshop between GIDRM and IMaSS on topics of interest in metabolomics studies.
Participation in the workshop, which involves the intervention of 6 speakers and a round-table discussion, is free.


Become a member of IMaSS to get access to our Reserved Area, where it will be posted minutes of members assembly and much more!
We remind all members to renew their membership to IMASS for the year 2023: Click here!
Problems with our website or with login?
Please contact: info

imass.it