You are here
La Spettrometria di Massa nella Ricerca e Pratica Clinica
IMaSS and Bambino Gesù Pediatric Hospital are proud to introduce You to:


Mass Spectrometry in Clinical Research and Practice
Rome, June 11th-12th, 2019
Auditorium Valerio Nobili - Bambino Gesù Pediatric Hospital
DOWNLOAD THE EVENT FLYER WITH PROGRAM AND INFORMATIONS: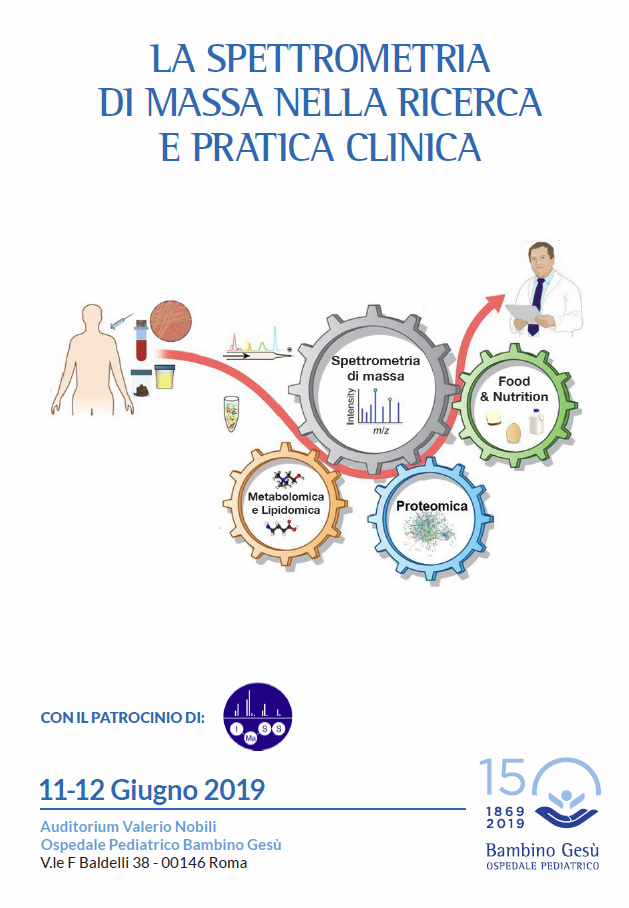 The purpose of the event is to put mass spectrometry experts in contact with the clinical world, in order to provide an overview of the almost infinite possibilities of investigation offered by this analytical technique, if applied to biomedical research. During the ECM course studies will be shown in which the most advanced and modern technologies used in the field of medical research in the field of proteomics, metabolomics and lipidomics will be applied; in the field of sample preparation and drug monitoring in personalized medicine. These scientific disciplines have a high versatility of use in scientific research and clinical practice.
Organizing Committee
Lorenza Putignani
Pamela Vernocchi
Stefano Levi Mortera
Valeria Marzano
Fabio Bonelli
Andrea Armirotti
Become a member of IMaSS to get access to our Reserved Area, where it will be posted minutes of members assembly and much more!
We remind all members to renew their membership to IMASS for the year 2023: Click here!
Problems with our website or with login?
Please contact: info

imass.it