You are here
Advanced School on Protein Structure and Dynamics
IMaSS and SIB (Italian Society of Biochemistry), eith the partnership of Chiesi Farmaceutici spa,
are pleased to co-organize the school:


Advanced School on Protein Structure and Dynamics:
from Spectroscopy to Mass Spectrometry
February 22-24th, 2017 (1st Edition)
September 27-29th, 2017 (2nd Edition)
University of Parma, Interdepartmental Center for Measurements, Parco Area delle Scienze 23/A - Campus
Chiesi Farmaceutici, Research Center, Largo F. Belloli 11/A, Parma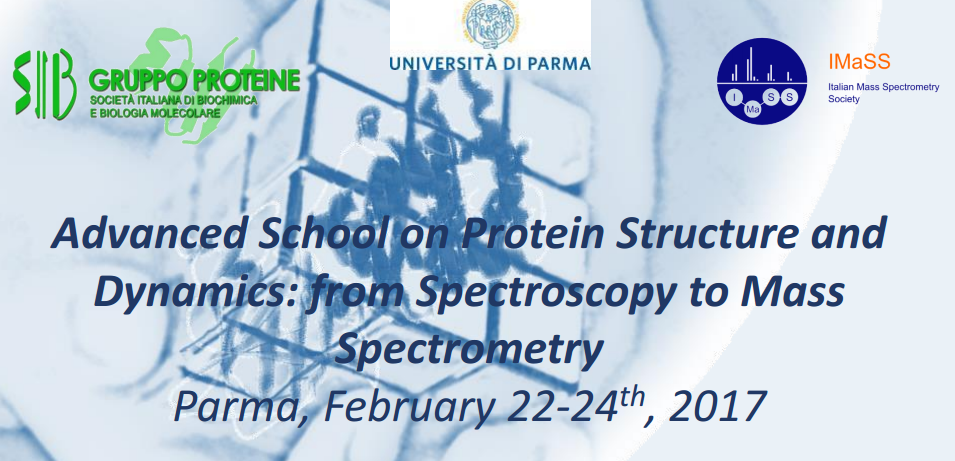 During the course it will be explained in theory and practice the major chemical analysis techniques applied to the world of proteomics.
The practical activities will be carried out in the Research Center of Chiesi Farmaceutici.
Become a member of IMaSS to get access to our Reserved Area, where it will be posted minutes of members assembly and much more!
We remind all members to renew their membership to IMASS for the year 2023: Click here!
Problems with our website or with login?
Please contact: info

imass.it